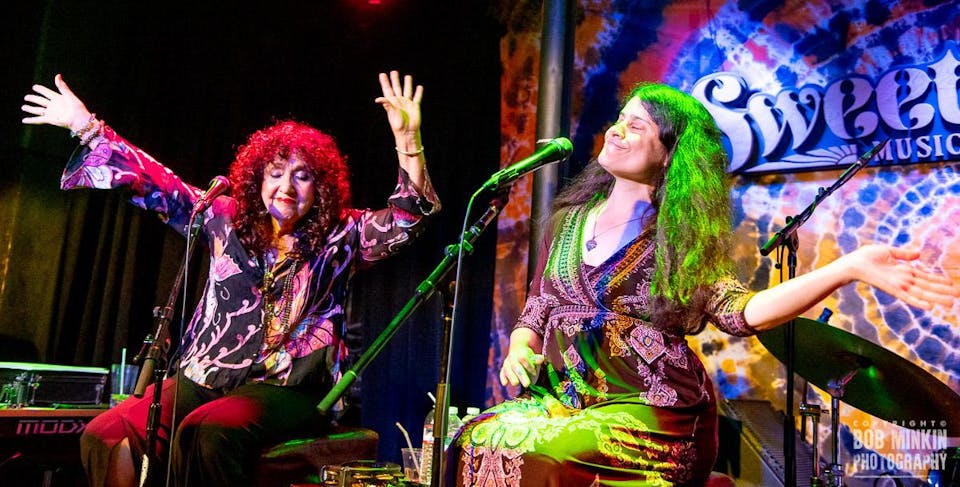 with Special Guests Maria Muldaur, Buzz Buchanan, & Jason Crosby
The Garcia Project
Doobie Decibel System
The Garcia Project with special guests MARIA MULDAUR and BUZZ BUCHANAN, recreating a special 1978 Jerry Garcia Band show in its entirety!
Maria and Buzz were on tour in the the Jerry Garcia Band in 1978 and they are excited to perform with The Garcia Project for this very special show at The Sweetwater Music Hall. The Garcia Project is celebrating its Ten Year Anniversary and the new release of their first album, Spirit: A tribute to Jerry Garcia and the spiritual songs he performed. You can get your copy of the CD at the show and get it signed as well!
The Garcia Project
The only nationally touring tribute to the Jerry Garcia Band that performs full, classic set lists from 1976-1995.
The Garcia Project's performances are based on actual set lists performed by The Jerry Garcia Band. All of their shows are classic recreations of a Jerry Garcia Band set list from the 1976 to 1995. For anyone that never had a chance to experience the Jerry Garcia Band or for fans that want to relive a classic show, The Garcia Project delivers.
The Garcia Project has received rave reviews from the press and from fans. Touring nationally, The Garcia Project has made many Jerry Garcia fans extremely happy.
With precise arrangements and the proper instrumentation and feel for any and all given eras, The Garcia Project faithfully channels and projects the feelings, emotions and music that propelled the Jerry Garcia Band and the fans through many years of musical bliss. It's about family, soul searching, rejoicing, contemplating, celebrating, seeking truth and loving one another.
The Garcia Project has a new Album coming out with Maria Muldaur called "Spirit: A loving tribute to the gospel and spiritual songs that Jerry Garcia performed throughout his life"
"I spent a lot of nights in a lot of places with the Jerry Garcia Band, and I'm here to say that I really enjoy what The Garcia Project does with those memories. Mik's guitar and his and Kat's vocals stir up some very sweet vibes…some times they almost make me feel like I'm back in, say, 1992 at the Warfield. Check 'em out." — Dennis McNally, former publicist for the Jerry Garcia Band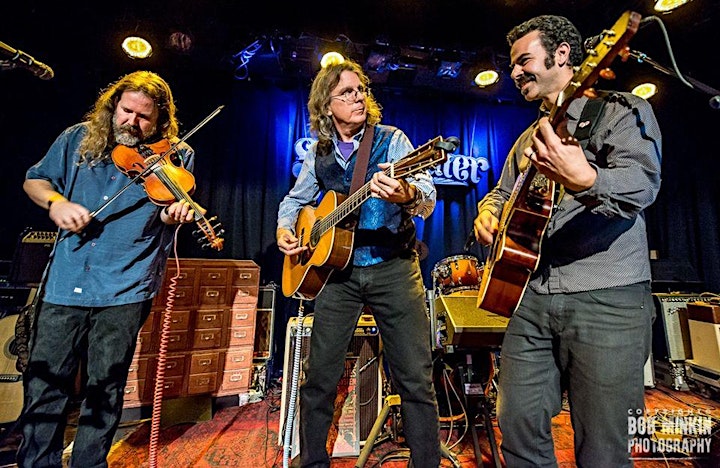 Doobie Decibel System (DDS) features Jason Crosby, Roger McNamee, and Dan " Lebo" Lebowitz. These seasoned musicians can be seen touring the country with various projects - Crosby with Phil Lesh, Jenny Lewis, and Jimmy Herring; McNamee with Moonalice: and Lebo with ALO, Jack Johnson, and Steve Kimock. Together the trio is a mighty force!

For this Winter Tour, they also welcome vocalist Erica Jeski who has sung with Dead cover bands from coast to coast, most notably Stu Allen and Mars Hotel, Scott Guber man and Friends, China Cats, and Matthew Hartle and Friends.

On any given night, Doobie Decibel System play their original songs, such as "Wrong Side of The Road" by Crosby, "Couple of Puffs" by McNamee, or "Carry On" by Lebo and dip into the rock 'n' roll archives, playing a variety of classics from The Beatles, Pink Fl oyd, and The Grateful Dead. The trio's distinctive style is heard in every song while they continue to surprise the audience with their improvisations and unique arrangements.

Venue Information:
Sweetwater Music Hall
19 Corte Madera Avenue
Mill Valley, CA, 94941