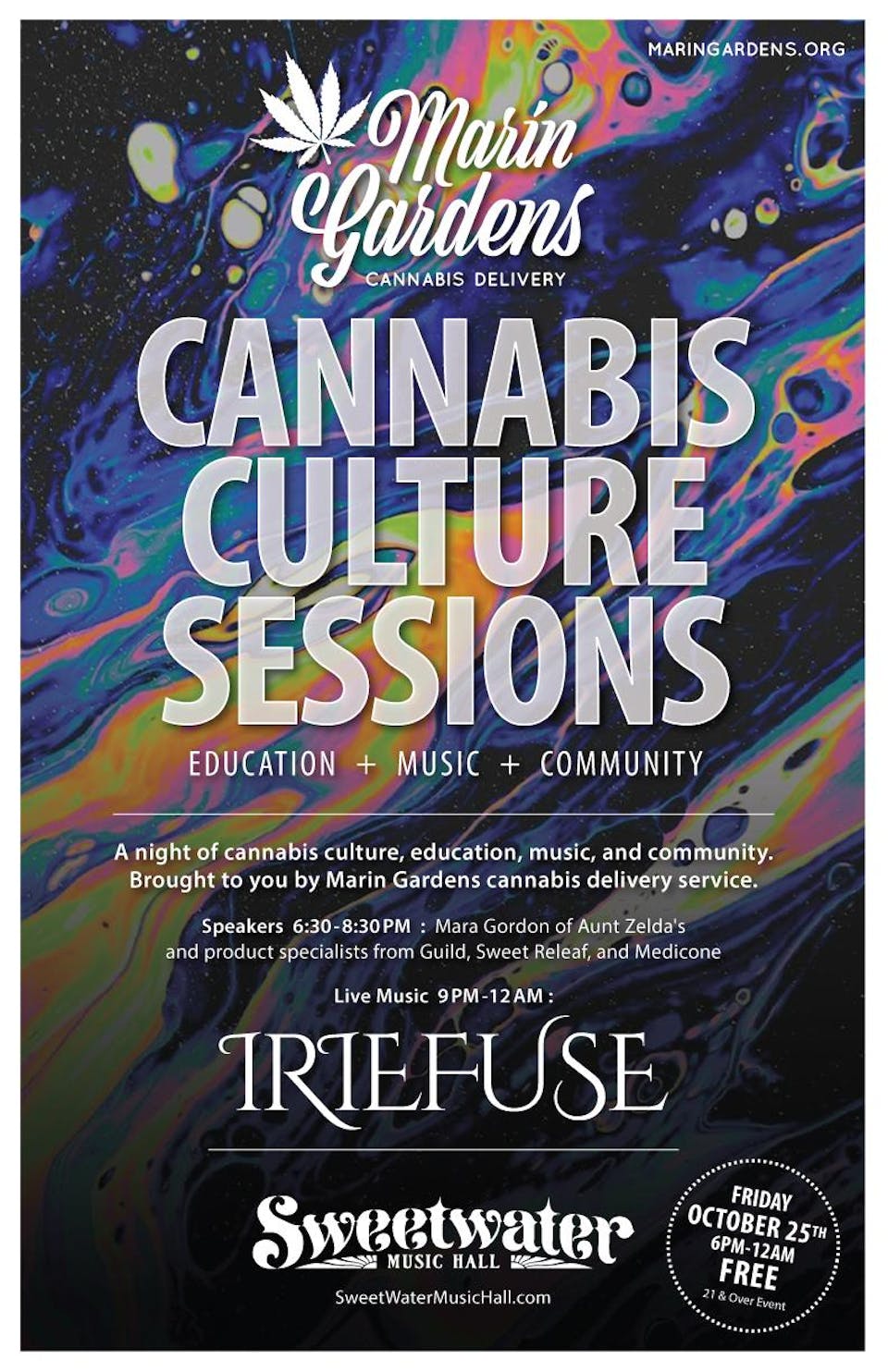 General Admission. RSVP required.
A night of cannabis culture, education, music, and community.
Brought to you by Marin Gardens cannabis delivery service.
Featuring: Sweet Releaf, MCFarma, Guild Extracts, Mara Gordon from Aunt Zelda & The Oil Plant, and live music from IRIEFUSE
"Serving Marin County since 2012, Marin Gardens is the longest continually operating cannabis service in Marin.
In over 7 years of operation, Marin Garden's founder, Brian Bjork has built a strong reputation and long-lasting relationships accommodating patient's individualized medical cannabis needs.
Always a powerful influence behind Marin's cannabis movement, Marin Gardens recently paved the way to expand access to recreational users by working closely with regulators in the City of San Rafael to allow local purchases for all adults over the age of 21.
Marin Gardens is committed to offering the best medical and recreation products.
Purity, affordability, consistency, and variety are basis of the menu's selections.
Professionalism, personalization, safety and discretion are the core values of the services that are offered.
Marin Gardens places great importance in maintaining environmental responsibility and utilizes hybrid vehicles for all deliveries.
Through regular donations to various local charities, organizing environmental clean-ups, hosting free on-going educational events, and partnering with local businesses & suppliers, Marin Gardens aims to provide noticeable benefit to the County of Marin, it's residents, and its surrounding communities.​"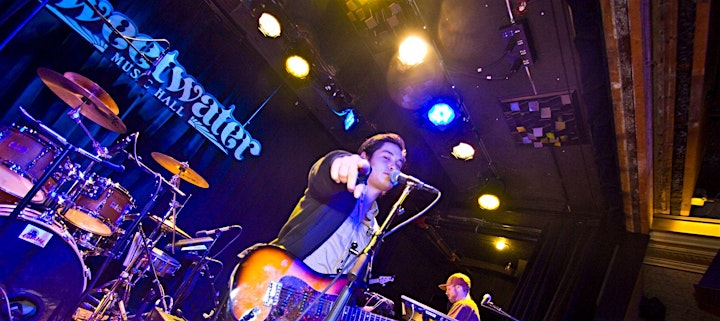 IrieFuse is a San Francisco Bay Area based reggae band that has been fortunate to bring their energetic and unique performance to some of the largest and most respected reggae festivals such as California Roots in 2014 and the legendary Reggae on the River in 2015. Since then the band has been working hard playing many other festivals and club dates up and down the West Coast including California, Nevada, Oregon, Washington, and New Mexico. Iriefuse has been blessed to provide direct support for many A list Reggae Stars such as, Barrington Levy, Richie Spice, Alborosie, Don Carlos, Anthony B, Israel Vibrations, Morgan Heritage, Sly & Robbie, Yellow Man, Sizzla Kalonji, Junior Reid, Mikey General, Tomorrows Bad Seeds, The Expendables, & Josh Heinrichs. Their debut EP, Sun is Rising, was released in June 2013. Their first full-length album Give & Get Back was released on April 5, 2015. The band has just released the new single "Rainfall" in Early 2017 and 2 more new singles are coming soon!! All albums and singles can be found at all online music retailers. Please enjoy listening to the band on Pandora, Spotify, Youtube & More!!

Venue Information:
Sweetwater Music Hall
19 Corte Madera Avenue
Mill Valley, CA, 94941