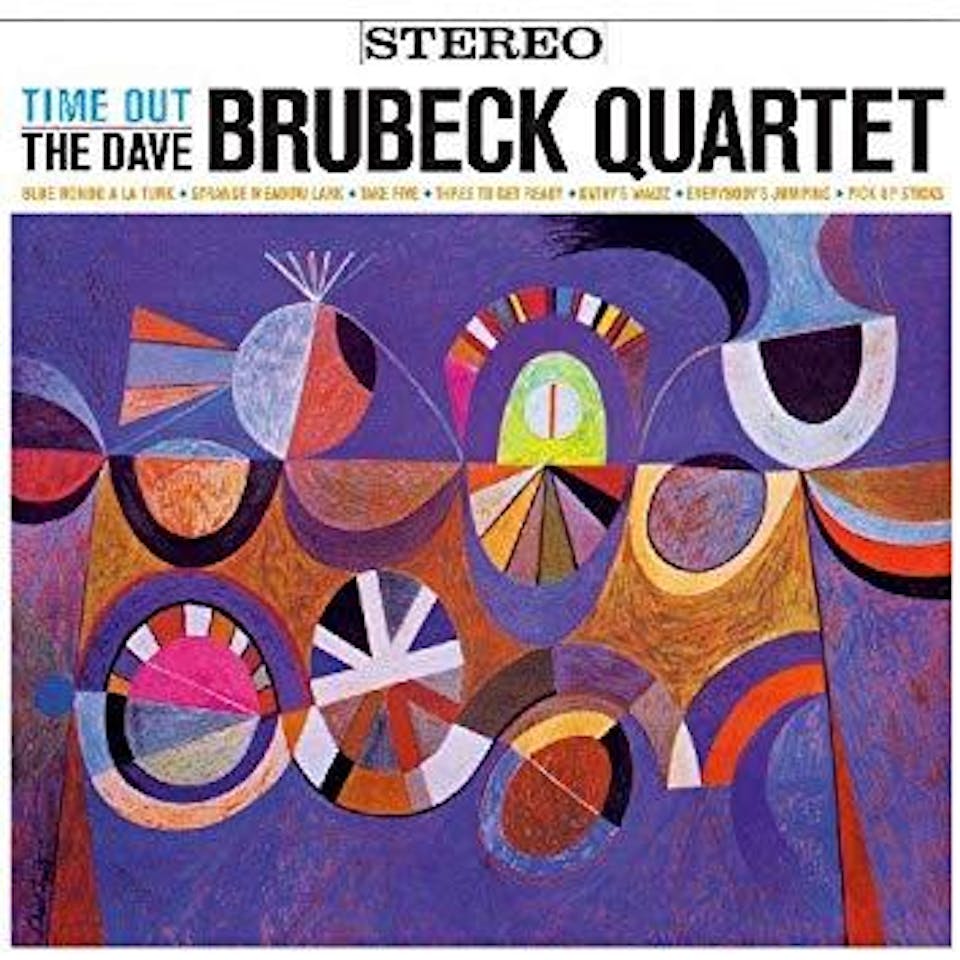 Jason Crosby & Magic in the Other play Dave Brubeck's "Time Out"
$22.00 - $27.00
Postponed
General Admission. All ages.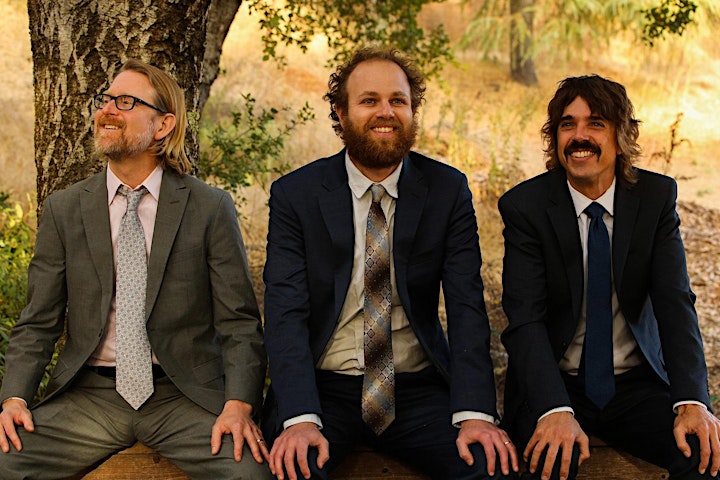 Magic In The Other creates anthemic and empathetic music that is utterly relatable and infectiously danceable. Since their inception in 2017, they've been a band driven by originality and have set out to make a mark in music. Led by drummer/lead singer Ezra Lipp (Phil Lesh & Friends, ALO) and joined by guitar-wizard Roger Riedlbauer (Mercury Falls, Jolie Holland) and sought after bassist Steve Adams (ALO, Nicki Bluhm and the Gramblers), this intrepid Oakland, CA based trio has been called "avant-rock" and mixes soaring jazz lines, African-inspired rhythms and melodies, and soul sensibilities over the bedrock of a rock and roll rhythm section that transmits a sound wholly unique. Steeped in the perpetual fluidness of improvisation but mindful that stellar song-writing should form its core, MITO's razor-sharp, precision playing is paired with Lipp's achingly truthful lyrics that speak to the human condition.
In the band's less than three years existence, through word of mouth and exposure through numerous local shows and residences, festival plays, and circular touring characteristic of a band on the rise, MITO successfully crowd-sourced their first LP, 2018's "What We Know Is Possible" to the impressive tune of twenty grand, created and sold out their own music festival in its first year (MITOPIA), and most recently added a sophomore release to their catalog, "As It Starts To Fade" in December 2019. The latest recording features a rich, textured production to fill out its already fully-realized compositions, layered with three part harmonies and adorned with sonic goodies that begs repeated listens. This is only the latest evolution for a band that prioritizes a commitment to growth and leans-in on the deepened trust and mutual respect the band members have been fostering since their formation.
Magic In The Other continues to recruit an engaged and highly energized fanbase, many of whom affectionately boast a show attendance record well into the double digits, and this idiosyncratic trio warmly reciprocates as being one half of a conversation with their audience. In a world where nostalgia dominates, MITO takes their music in the opposite direction, each show unique in the way it lassos the muse, each show infectious through the band's humor and humility, conveying a sound both beautifully undefined and ultimately free.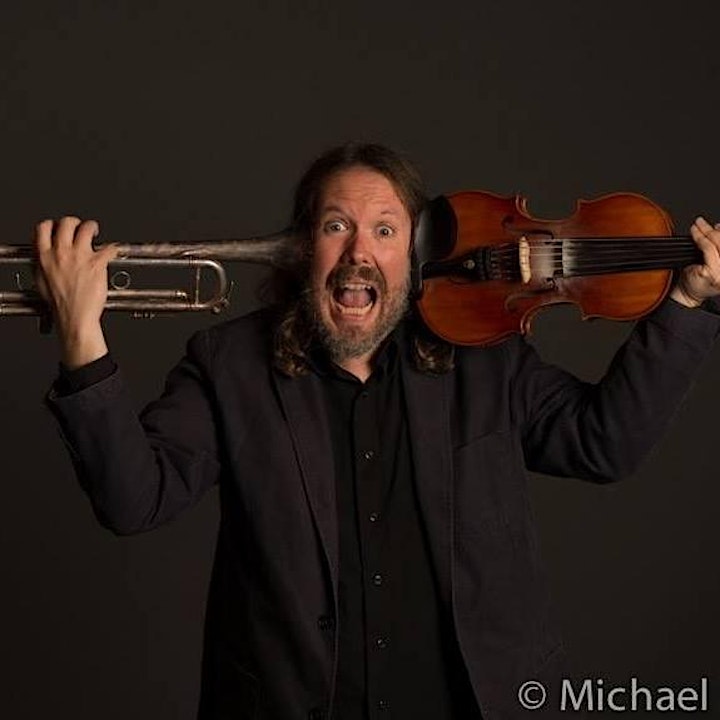 "I was basically on the road straight from 1993 until 2009," reflects Jason Crosby. "It got to a point where I was really fried, and I had to quit all of the projects that I was doing and turn down some really high profile ones, too. I just wanted off the road. I needed to see what it was like to live at home and write some songs."

It was a risky move to walk away from the safety and security of his career as one of music's most in-demand sidemen, but Crosby's decision to experience a different kind of life helped plant the seeds that now, nearly a decade later, have blossomed into his exceptionally beautiful debut album, 'Cryptologic.' Split essentially into two halves, one in which Crosby plays nearly every instrument himself, and another in which he's backed by Golden State stalwarts The Mother Hips, the record showcases both Crosby's instrumental prowess and his unflinching honesty as a lyricist and singer. He digs deep on the album, most of which was written after his 2013 relocation from New York City to Marin County, California, painting vivid portraits of characters on the hunt for redemption and renewal.

If Crosby's name isn't immediately familiar, his keyboard/violin/guitar playing most likely is. The multi-instrumental virtuoso has toured and recorded with a who's who of legendary artists, including Eric Clapton, Carlos Santana, Pete Seeger, Dave Matthews, The Blind Boys of Alabama, Robert Randolph, and Susan Tedeschi among others. He's graced the stages of the world's biggest festivals and appeared on television everywhere from The Tonight Show and Austin City Limits to Jools Holland and the GRAMMY Awards, where he played keyboard in the tribute to Funk with Outkast, the original P-Funk, and Earth, Wind & Fire. Upon landing in California, he took up gigs with Jackie Greene, The Mother Hips, John McLaughlin and Jimmy Herring, and Grateful Dead icons Phil Lesh and Bob Weir, and he soon discovered an audience hungry for the original material he'd begun crafting during his hiatus from the road.

"When I was living in New York, I was playing for tips at the Living Room and Rockwood Music Hall and burning through my savings from all those years as a sideman," Crosby remembers. "But California embraced me as an artist. I started playing with Phil and Bob and doing my own shows at their clubs, and pretty quickly I was selling hundreds of tickets myself as a headliner."

When Crosby met Blue Rose Music founder Joe Poletto, it felt like a sign from the universe that the time had arrived to take the plunge and record his first album as a singer/songwriter. Crosby headed into the Stinson Beach studio of producer/engineer Karl Derfler (Tom Waits, Dave Matthews) for two whirlwind sessions, each capturing a different side of his musical personality. The first, conducted in the spring of 2016, featured Crosby playing roughly a dozen different instruments, deliberately crafting each song from the ground up by himself with an ambient, compellingly visual quality. The second session, a more raw and reckless affair that went down just a few months later, tapped into the wild and collaborative spirit of rock and roll that's always flowed through Crosby's veins, as he captured a new batch of songs (co-written with Tim Bluhm) live in the studio with The Mother Hips as his backing band.

Richly cinematic and enchantingly playful, the resulting album reveals Crosby to be not only an unparalleled instrumentalist, but also a supremely talented songwriter. The record opens with the emotional "Final Step," which builds from a spare, finger- picked ukulele into a densely orchestrated crescendo beneath Crosby's double-tracked vocals, which at times call to mind Beck or Grandaddy's Jason Lyttle in their understated directness. The song, like much of the album, deals with loss, both literally and metaphorically, but accepts it with the understanding that the conclusion of any one chapter is only just the beginning of the next.

"Writing these songs was my way of saying to myself, 'Look, you've traversed the country, you made it to California, things are looking up,'" Crosby explains.

On "Roads Are Torn," he locates the beauty in isolation and sadness, while the alternately Stones-y and psychedelic "Below Horizons" finds hope in forgiveness, and the poignant "Goodbye My Friend" sees him reassuring the listener (or perhaps himself) that "it's hard admitting it's the beginning of the end," but "you're gonna find it again." Though the album doesn't shy away from heavy topics, a mischievous sense of fun still shines through. The record draws its title from a driving, bluesy song Crosby co-wrote with Bluhm called "Was I Ever There?" which imagines entries from a "cryptologic captain's log." It's trippy stuff (the narrator is a piloting a ship through the fourth dimension), but it's not hard to hear a personal allegory in there as Crosby sings, "When the light is right and I squint my sight / I can almost get there."

Ultimately, the album plays out as a work of catharsis, but more than that, it's a leap of faith from an artist willing to push beyond what's comfortable in order to follow his muse. It's our first real glimpse of Jason Crosby not as a sideman, but simply as a man, one striding boldly into the spotlight after a career spent in the artistic service of others. Crosby's courage to step off the proverbial edge before a net appears has reaped him both artistic and personal rewards throughout his career, but in the case of 'Cryptologic,' it's yielded his greatest triumph yet.

Venue Information:
Sweetwater Music Hall
19 Corte Madera Avenue
Mill Valley, CA, 94941