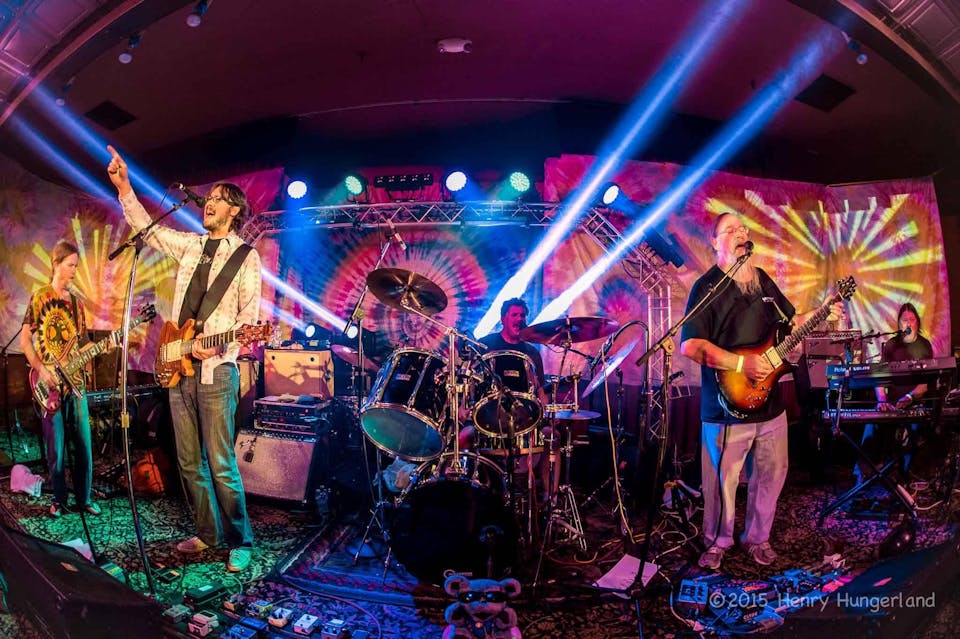 Plus a pop-up book signing with Bob Minkin and his new book, Just Jerry.
Cubensis
Zach Nugent
$20.00 - $22.00
Tickets At The Door
A night of high energy Grateful Dead-themed music plus Bob Minkin signing his new book, Just Jerry!
Cubensis
Since 1987, Los Angeles-based band Cubensis has carried the torch in celebration of one of America's most beloved touring bands, the Grateful Dead. Cubensis sets out to re-create the Grateful Dead experience by emulating the spirit of Jerry Garcia, Bob Weir, Phil Lesh, and the rest of the legendary San Francisco jam band. Cubensis plays complete shows covering all eras of the Grateful Dead, and no night is ever the same. Cubensis is far more than just your standard cover band as they bring the magic and sounds to those longing for the live vibe that only the Grateful Dead was able to deliver.
Cubensis performs its critically acclaimed live performance of Grateful Dead show recreations to audiences and venues all over the western United States. Giving homage in a continually evolving artistic outlet, the band recreates the Grateful Dead experience with compelling accuracy. Like the Dead, the band explores and searches out all the possibilities of the music.
The group has been acclaimed for giving new life to the Grateful Dead's material, bringing in new styles, new innovations, and new jam band enthusiasts, while at the same time remaining loyal to the original music and the original fans. With Cubensis, the band is more likely to go off and do a little exploration on its own terms, which is a more authentic experience than trying too hard to re-create something that was done a long time ago by people who invented it.
Cubensis is drawing national attention with their true-to-life performances. LA Weekly recently raved, "Cubensis plays with the same laid-back mastery as the real McCoy." Big Brother skateboard magazine says Cubensis is "the nation's premiere Dead tribute" and the OC Weekly declared them "the hottest Grateful Dead tribute act going." OC Register affirmed Cubensis was "the best place to channel Jerry Garcia" and AOL Citybeat stated, "Cubensis is renown for whipping its faithful crowd into a swirling, psychedelic mass for three hours straight."
Each night, Cubensis decides on performing songs from the hundreds that the Grateful Dead performed during their 35-year tenure as fathers of improvisational rock. As a chamber orchestra interprets Bach or Mozart, Cubensis presents a completely spontaneous set list, song by song, with uncanny faithful interpretation. Audience members encourage the band by calling out requests for favorite tunes. The band performed their 3000th show during their 2013 summer tour.
The group has its craft so well refined that even members of the Grateful Dead themselves, such as keyboardists Vince Welnick and Tom Constanten, have appeared on stage and performed with these live music interpreters. Dead rhythm guitarist Bob Weir encouraged the band, saying, "Just love what you do...and of course, you do!"
Cubensis dips into every incarnation of the Dead, so most fans can experience shows that happened long before they were born. All eras of the Dead and the Jerry Garcia Band are represented. As with the originators, improvisation is key, so every night's performance is unique and memorable.
In addition to regional touring with numerous sold out shows, Cubensis continues their commitment to community service every fall, when they perform a benefit show in partnership with the Rex Foundation, a non-profit, charitable organization established in 1983 by friends and members of the Grateful Dead, to further the organization's philanthropic goals. Money raised at the benefit concert is contributed directly to the Rex Foundation, which provides grants to area community groups and non-profits.
Currently, the band is touring extensively with some 100 dates per year spread across the southwest from San Francisco to Lake Tahoe, San Diego, Phoenix and Las Vegas. The last several years have seen them playing at medium to large sized theatres joined by special guests from the jamband scene such as Vince Welnick of the Dead, Chris Robinson and Marc Ford of the Black Crowes, Warren Haynes of Allman Brothers fame, Garcia collaborators David Nelson and Martin Fierro, and Barney Doyle of the Mickey Hart Band. The group has been invited back to the House of Blues in Hollywood, Anaheim and San Diego for over 50 engagements.
Cubensis's authenticity and popularity is possible because of the Dead's fervent fans, called Deadheads, who followed the group from show to show, who have now latched on to Cubensis. Unlike most bands, the Dead allowed its fans to tape performances. The tapes have been archived, and a database called DeadBase lists the order of songs done at every show. Thus, the band's appearances and performances are highly anticipated.
The band doesn't reproduce the Grateful Dead's songs note for note---though it would be hard for most listeners to tell. The Dead's music is highly improvisational, with rock, country and jazz influences. Cubensis members say there's room for interpretation while staying true to the original. "It's all about tapping into the same inspirational flow," says Cubensis lead guitarist Craig Marshall. Dead guru Jerry Garcia once gave Marshall permission to recreate the Dead's music, as long as he did a "good job" of it. "I told him we played all Grateful Dead songs," recounts Marshall, to which Garcia replied, in mock surprise, "Oh yeah? So do we!"
Even the press has caught on to what they're trying to do. LA Times observed, "As the tribute to one of the ultimate jam bands, their set lists are as free and frollicky as the crowd." Big Brother skateboard magazine did a feature piece on Cubensis in its January 2002 issue and various newspapers and online publications have consistently praised the band, and its mellow but fanatical following. In the end, what Cubensis does is not just a tribute to the Grateful Dead but also a testament to the enormous number of unique setlists they performed in their long career. Cubensis seizes the framework of the original music and sees how much further it can be taken.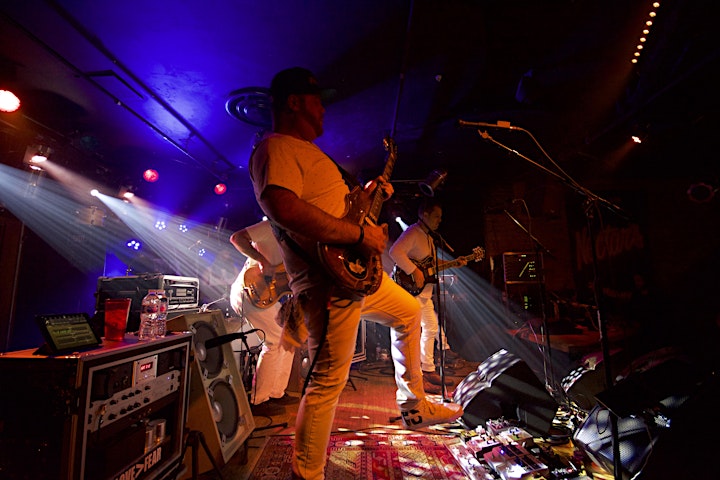 Zach Nugent
It usually only takes one show to understand why Zach Nugent is one of the most sought after guitarists in the live music scene. Since touring as de-facto Garcia expert with Melvin Seals & JGB, he continues to build his dedicated following, putting together and leading multifaceted groups for special runs and festival appearances. Never one to shy away from new and challenging ideas, his performances promise intensity and beauty in the delivery of the music that he's built a reputation with.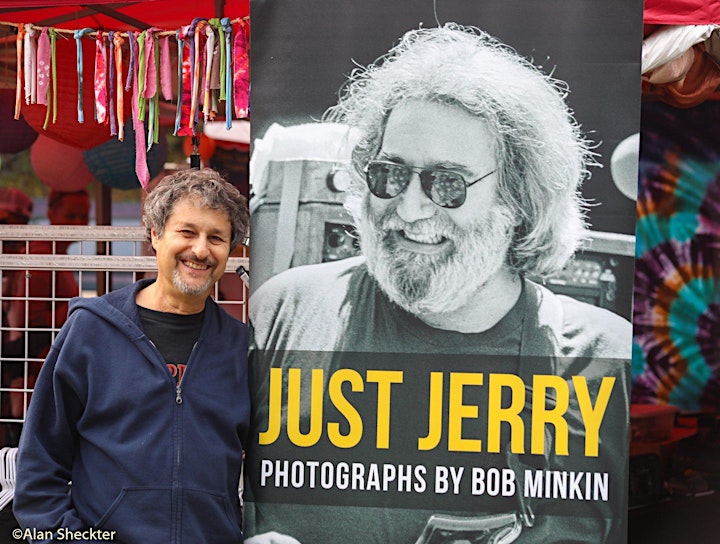 Reknowned music photographer Bob Minkin will be stopping by to sell and sign copies of his new book, Just Jerry.

Venue Information:
Sweetwater Music Hall
19 Corte Madera Avenue
Mill Valley, CA, 94941