Tim Bluhm | Sweetwater Music Hall | 5/11/16 | photos by Alan Sheckter
Led by the Tim Bluhm's caramel smooth baritone vocals, a unique bunch of renowned San Francisco Bay area-based players got together on May 11 to deliver a musical tribute to the recently fallen Merle Haggard. The show took place at the intimate Sweetwater Music Hall in Mill Valley, California. The sextet, all of whom travel in the same musical circles, performed admirably more than 20 of The Hag's most notable tunes from the past half-century, during which he charted 38 No. 1 singles on the Billboard country singles charts and 16 No. 1's on the country album charts. "It's a great honor to play all these Merle Haggard songs. This is for Merle, wherever he is," offered Bluhm at the shows outset.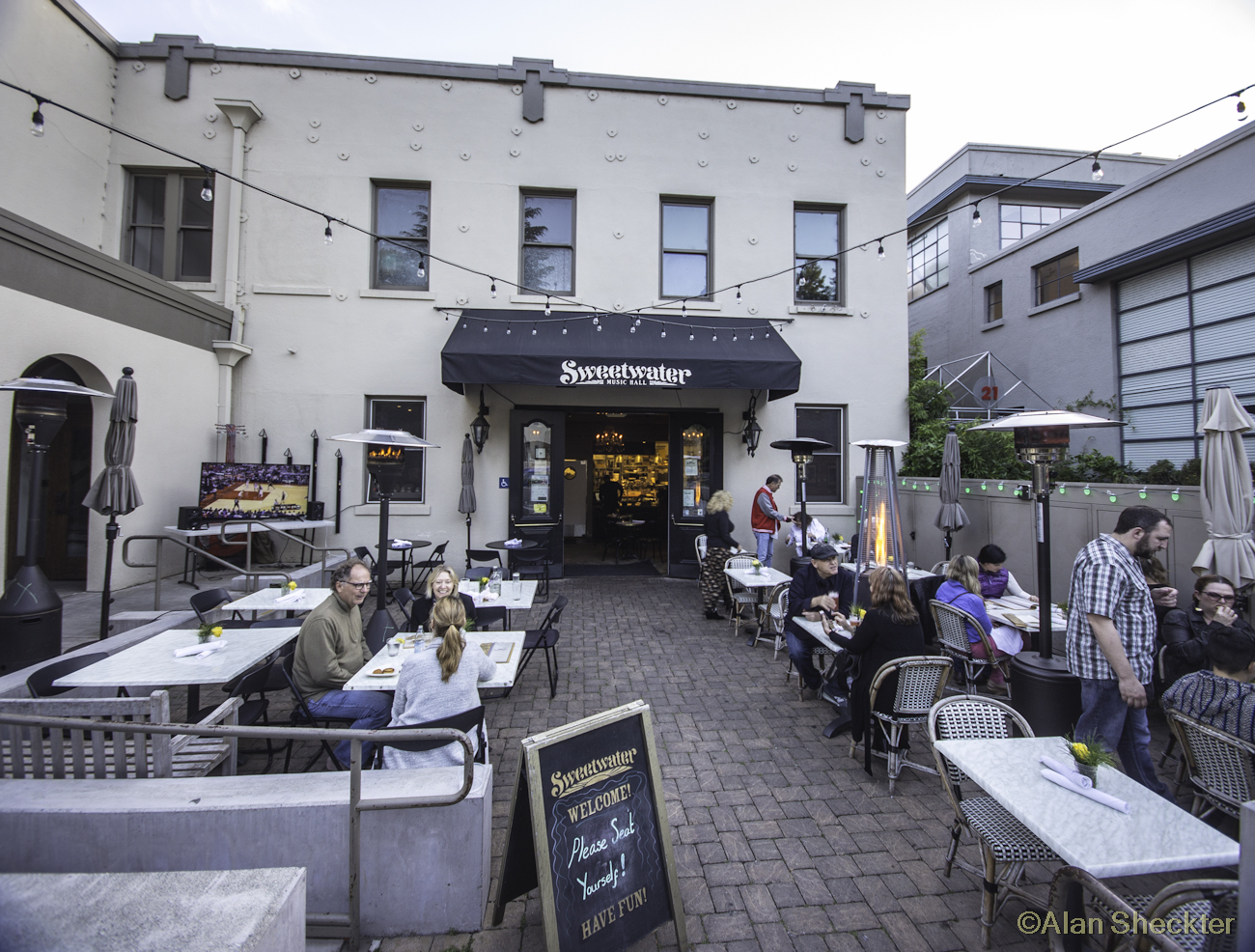 Sweetwater Music Hall | Mill Valley, CA
And the sacred songs, all part of the lexicon of America's songbook, couldn't have been in better hands. The collection of players was technically proficient. But more than that, the salute-to-Merle group delivered the heritage material with just-right quantities of strength, reverence, grace, and sophistication.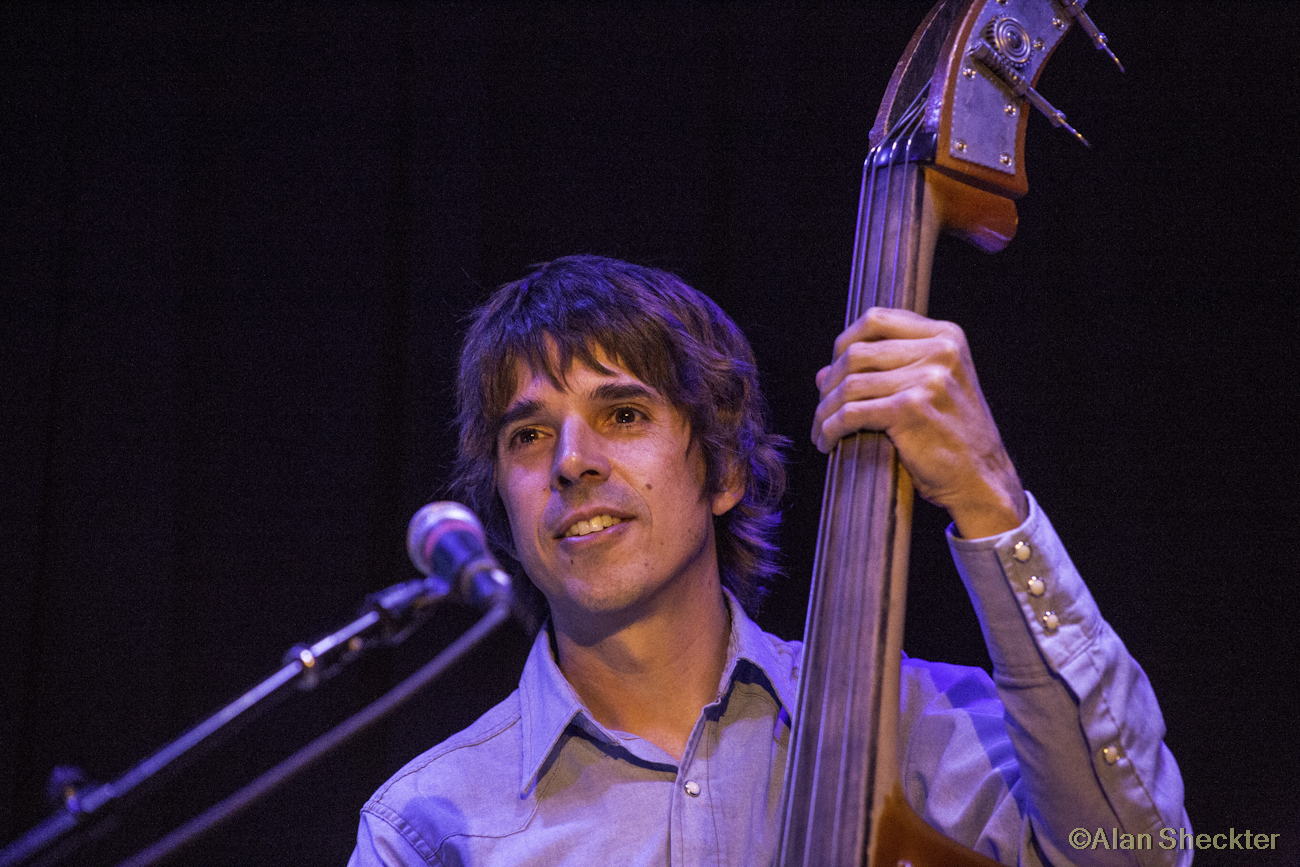 Steve Adams | Sweetwater Music Hall
While singer/songwriter Bluhm is best known as front man for the seminal Mother Hips, and two of the evenings other standouts, bass player Steve Adams and drummer Dave Brogan, are most commonly linked to ALO, the aforementioned three players were all part of Brokedown in Bakersfield, whose repertoire centered around the dusty, rootsy, honkey-tonk pieces of music outputted by "Bakersfield sound" heroes such as Haggard and Buck Owens.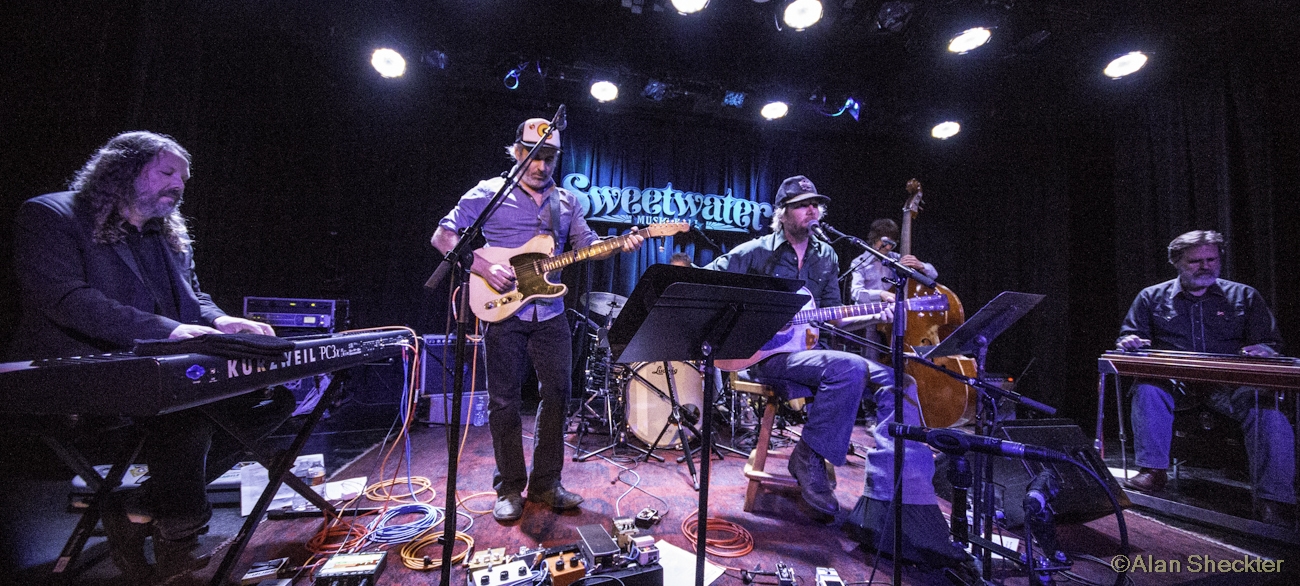 Sweetwater Music Hall | Mill Valley, CA
This show's conglomerate also included Bluhm's Mother Hips mate Greg Loiacano, whose boldly picked Fender lead guitar passages would've made Haggard proud; the versatile Jason Crosby (Phil & Friends, Shana Morrison, Doobie Decibel System) on brightly stuck piano and some violin, and skilled session player Dave Zirbel on pedal steel guitar.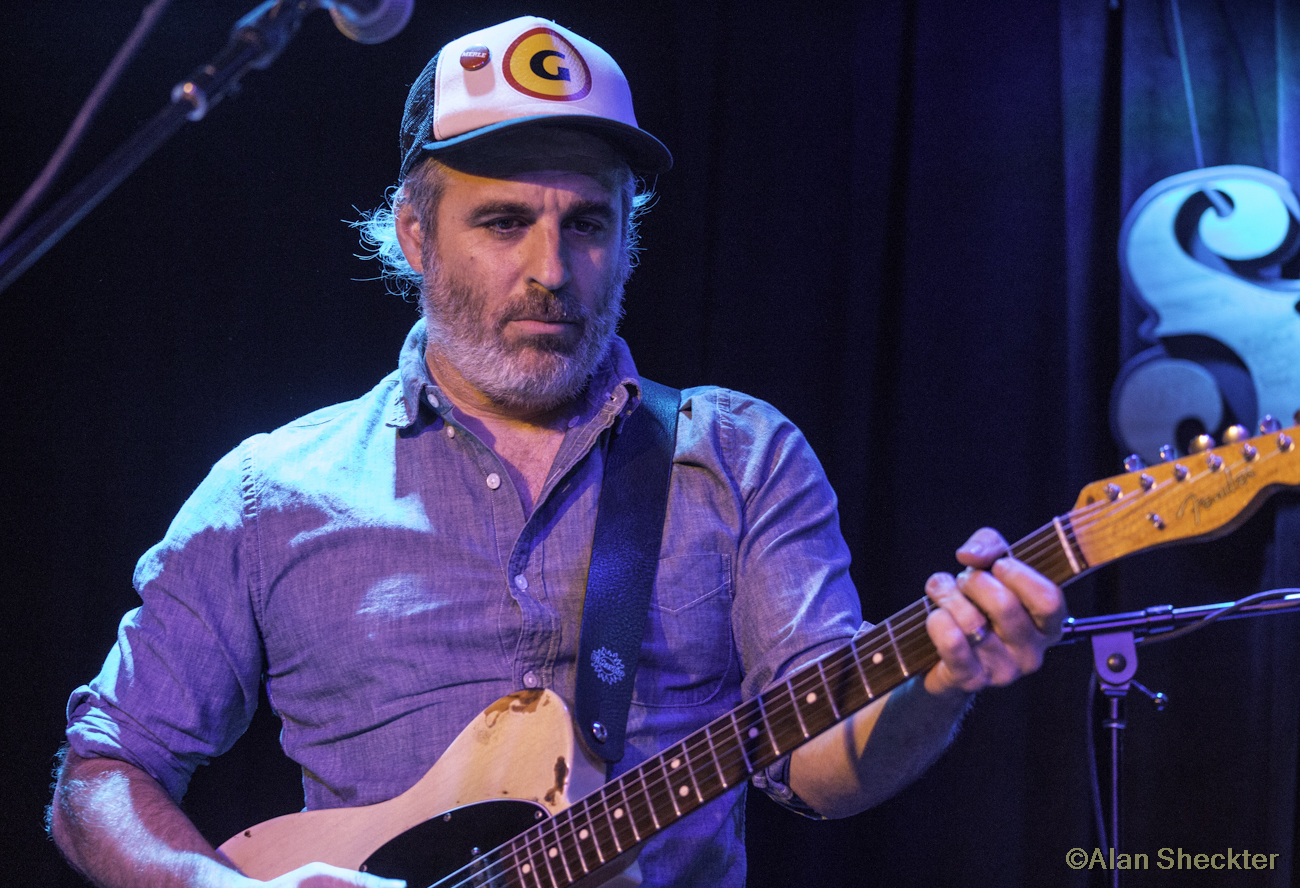 Greg Loiacano | Sweetwater Music Hall
The seasoned collective, all familiar with Haggard's material, worked through excellent arrangements of such favorites as "If We Make it Through December," "Silver Wings," and "Working Man Blues," and of course, "Mama Tried" and "Okie from Muskogee." Bluhm, on acoustic guitar, paid homage vocally on the bulk of the material with Brogan reverently singing Haggard's self-effacing "Misery and Gin," Adams taking vocal lead on "Big City," and Loiacano singing the ballad, "Always Wanting You."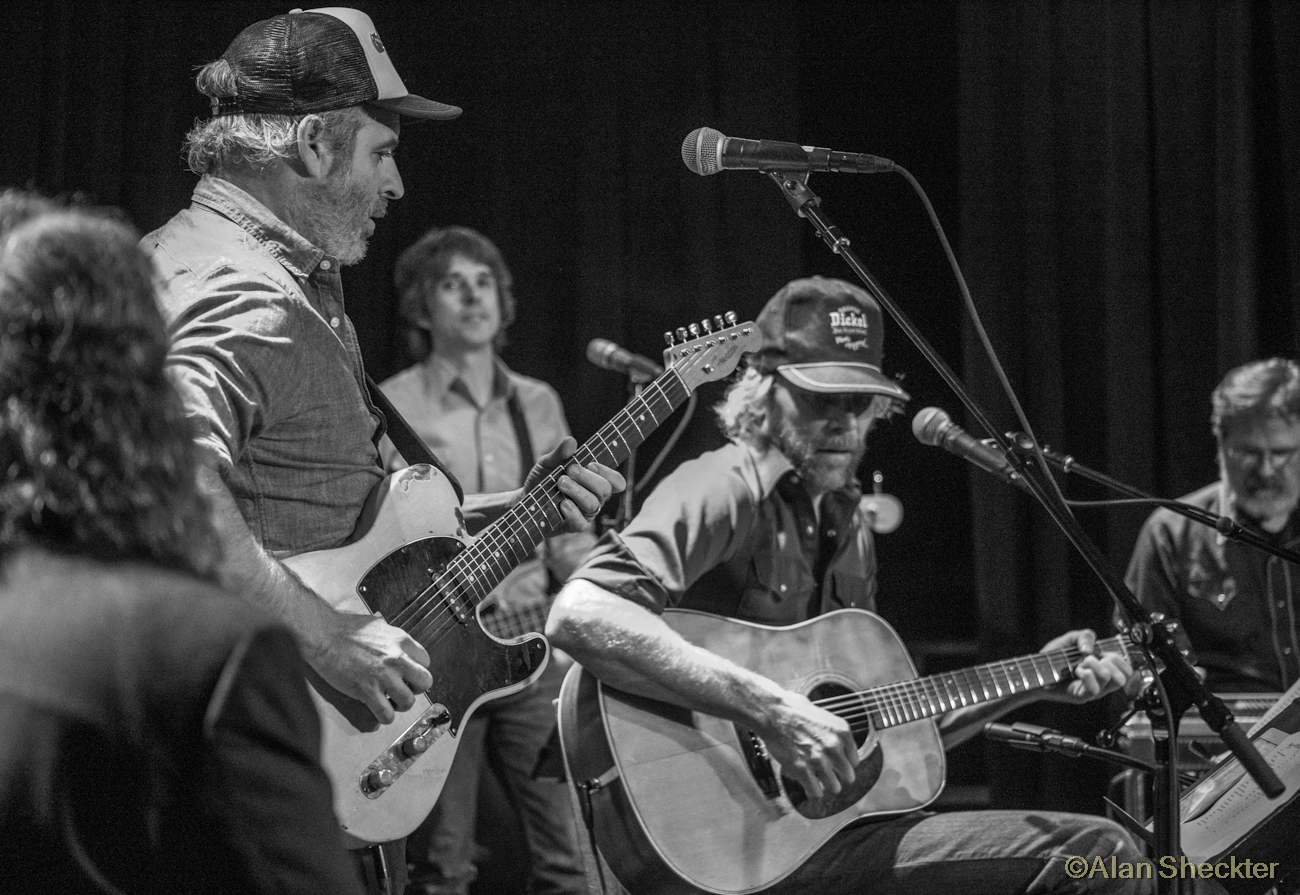 Merle Haggard Tribute | Sweetwater Music Hall
The band's encore, "Sing Me Back Home," was suitably appropriate, both in message and in deed, as the Haggard song was performed a couple of generations ago by The Grateful Dead, and that band's Bob Weir is co-owner of The Sweetwater.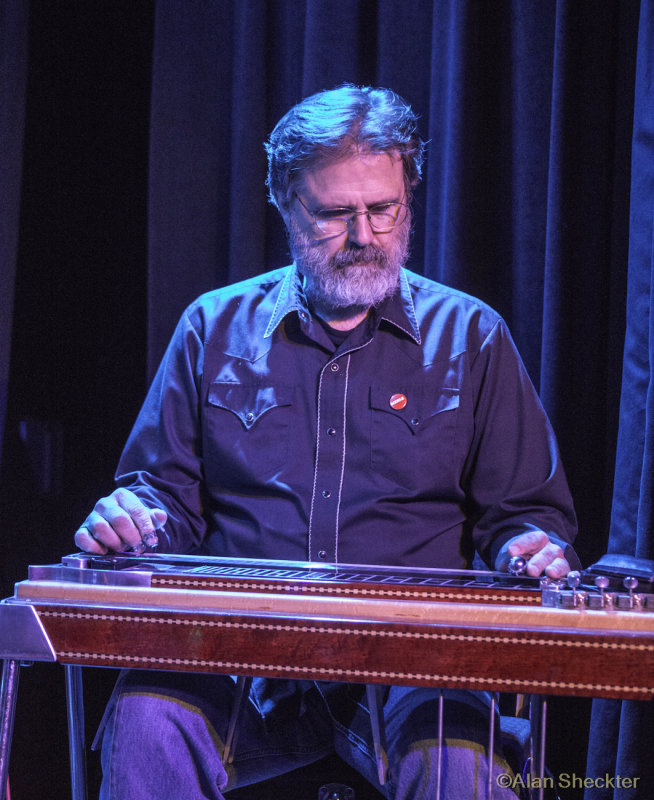 Dave Zirbel | Sweetwater Music Hall
Set list: Strangers; California Cotton Fields; Someday We'll Look Back; Mama Tried; Lonesome Fugitive; Carolyn; Living With the Shades Pulled Down; Misery and Gin; If We Make it Through December; Old Man From the Mountain; I Can't Hold Myself In Line; Always Wanting You; Foot Lights; Big City; Kern River; Okie From Muskogee; Sing a Sad Song; Swinging Doors; I Take a Lot of Pride in What I Am; Silver Wings; Working Man Blues. E) Sing Me Back Home